Consolidation and Regeneration

Axminster Carpets
The recent rescue of Axminster Carpets has not affected ACL's long-term vision for the Estate. However, it has put plans for consolidation and regeneration into sharp focus and underlined the essential need to achieve this quickly.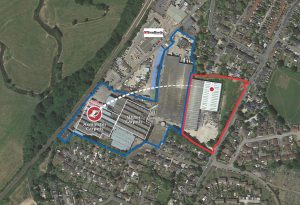 Loom Relocation
As part of Axminster Carpets regeneration and consolidation plans it has been identified that it is not sustainable or economically viable for Axminster Carpets to leave equipment in it's existing locations on the estates and the company will operate from the Axminster Carpets main building.
To relocate the carpet loom from within the Estate to the Axminster Carpets main building will cost £600,000.