Land Fronting Musbury Road

Emerging Development Proposal
Demolition of redundant industrial buildings
An Aldi discount foodstore (up to 2,000 sqm) with around 100 parking spaces
A new vehicular access from Musbury Road.
Houses fronting Musbury Road with separate new access
Biodiversity enhancement zone and new landscaping opportunities
New bus stops and opportunity for new pedestrian/cycle link through the retained estate
Key Planning Policy Issues can be viewed

here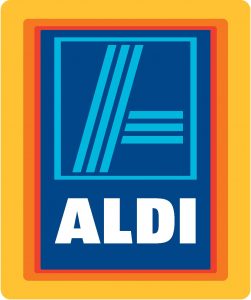 About Aldi
Aldi is one of the fastest growing businesses in the UK today
Aldi has more than 874 stores across the country and is expanding to meet strong customer demand
Multi-award winner and UK's favourite supermarket according to Good Housekeeping
Aldi's rate of pay are significantly higher than the Government's National Living Wage and also above the Living Wage Foundation's recommended national rates.
Store Assistants receive a minimum hourly rate of £9.40 nationally.
Aldi stores are modest scale supermarkets, not a 'one-stop-shop', so customers also visit other shops and services.
A limited range of predominantly own-brand products - around 1800 lines compared to 40,000 lines in the larger stores.
Aldi also brings
Redevelopment of a brownfield site
A high quality, sustainable building
Improved foodstore offer and social inclusion in the area
Up to 40 jobs for local people
Reduced need to travel for award-winning Aldi offer
Key Benefits
Re-purposing underutilised brownfield land
Sustainable location within the Built Up Area
Enhanced retail offer (Aldi foodstore) that will support a thriving and growing community
Reinforces Axminster's role as a self-contained town
Net increase in jobs and job diversity
Improved balance sheet for the carpet-making business
Catalyst for wider estate regeneration and economic growth
A small but valuable contribution to local housing needs
Environmental and visual enhancements
Embraces sustainable design/construction and energy efficiency